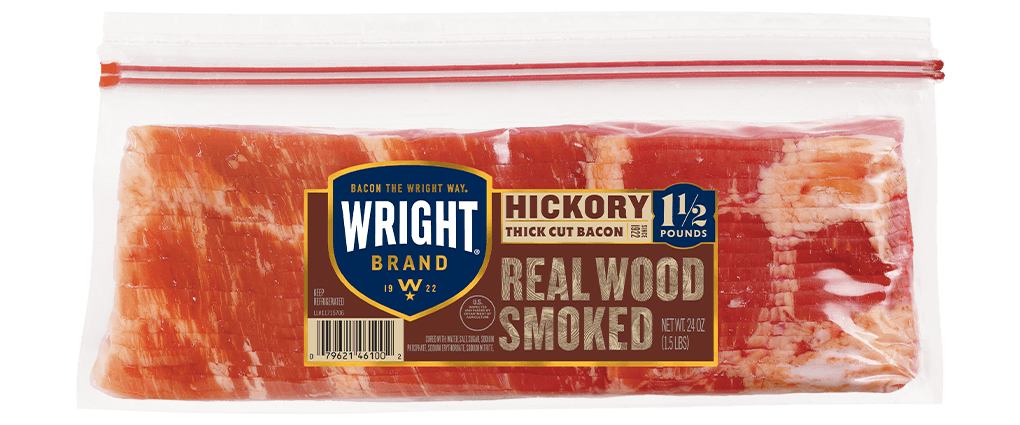 Hickory Smoked Bacon
Our Hickory Smoked Bacon is hand-selected and hand-trimmed, then 100% wood smoked over hickory chips to impart a deliciously rich flavor. It's thick-cut to ensure a perfect bacon experience.
Nutrition
*Percent daily values are based on a 2,000 calorie diet. Due to potential product reformulations, the most accurate information can be found on the product package.
Serving Size
1 Pan Fried Slices (14 g)
Vitamin A

0 %
*
Vitamin C

0 %