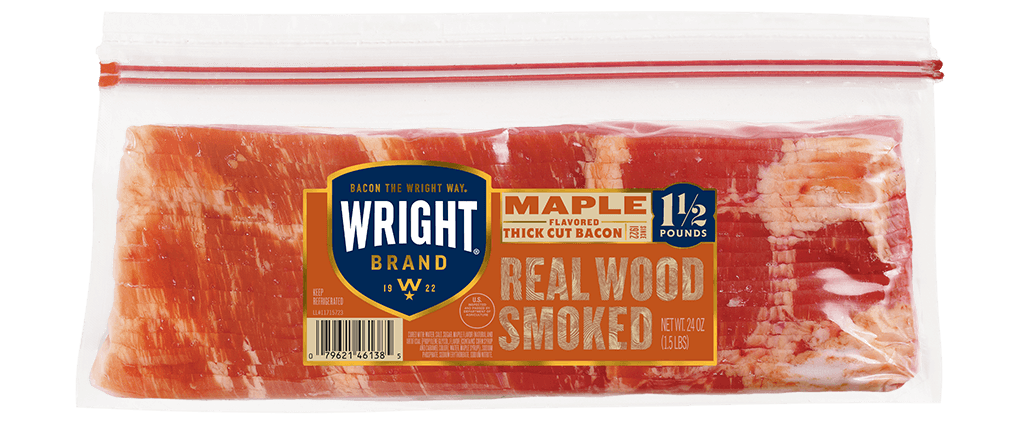 Maple Flavored Bacon
Our Maple Flavored Bacon is 100% naturally smoked over hickory wood chips to infuse a smoky, salty flavor. It's a taste that's complemented by real maple in the curing process to add a sugary, sweet twist. The mix is as classic as it is delicious.
Nutrition
*Percent daily values are based on a 2,000 calorie diet. Due to potential product reformulations, the most accurate information can be found on the product package.
Serving Size
1 Pan Fried Slice (14 g)