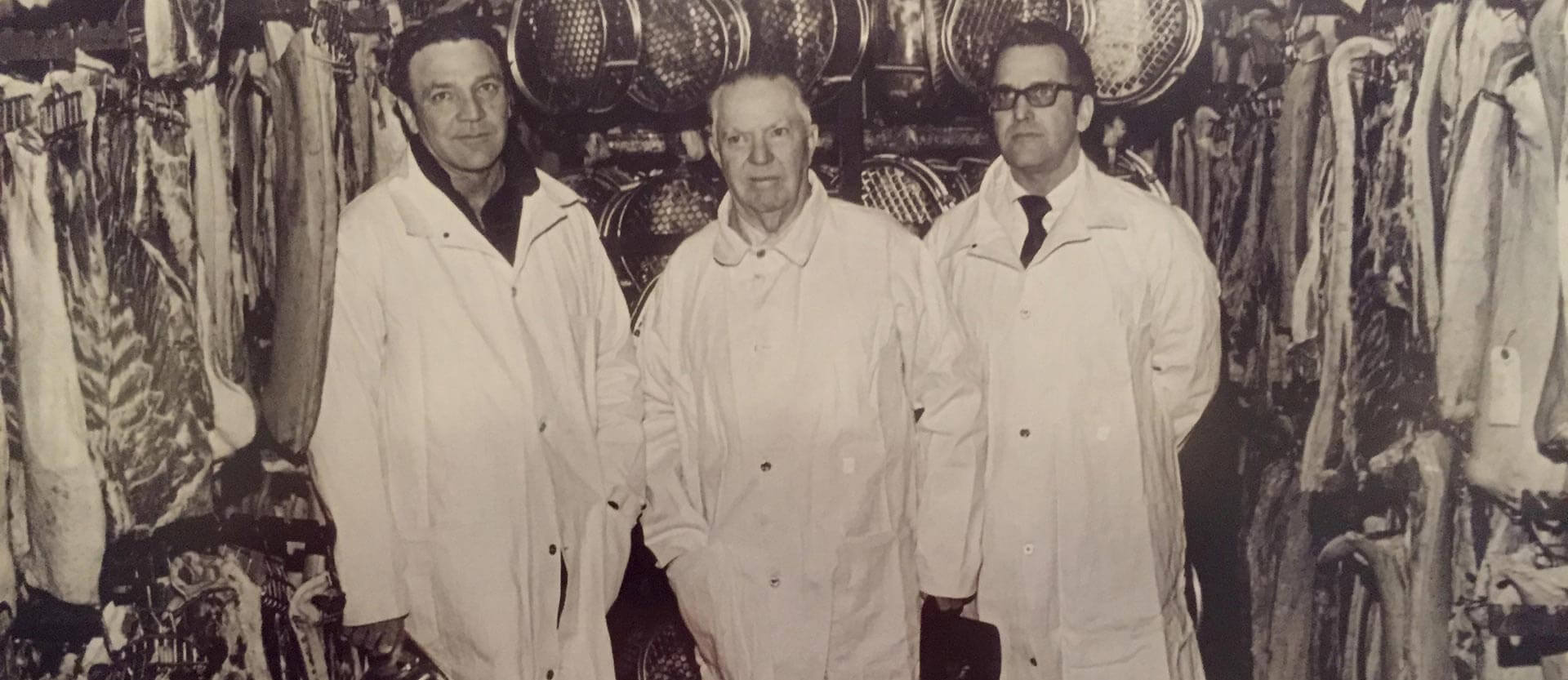 It started with a belief in a better slice of bacon.
In 1922, Egbert Eggleston, his son Fay and son-in-law Roy Wright set out to create a thicker, fuller-flavored slice of bacon. And they did it the only way they knew how: with craftsmanship, commitment and a mouth-watering family recipe.
In the back of their small grocery store in Vernon, Texas, they hand-selected every pork belly and trimmed it to perfection. They cured it, smoked each piece over real hickory wood and hand trimmed every thick slice. When they finally tasted their handiwork, they knew their careful attention to detail had paid off.