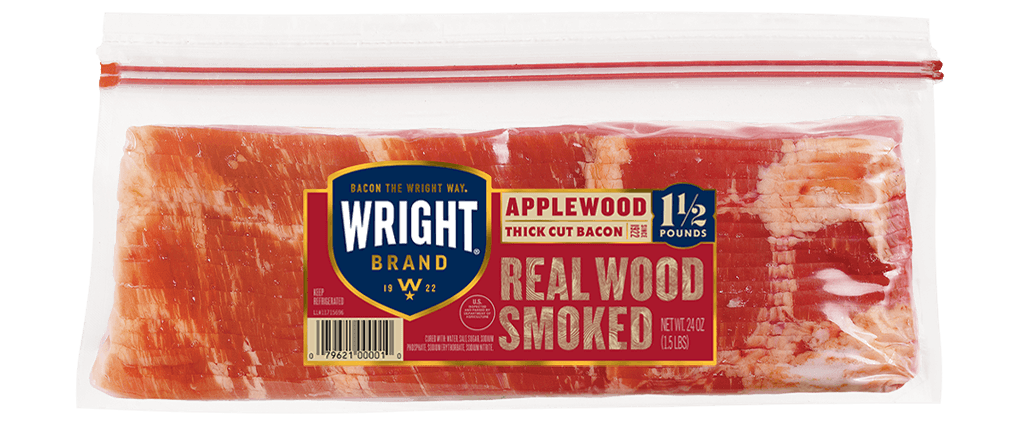 Applewood Smoked Bacon
We smoke our thick-cut Applewood Smoked Bacon as long as needed to work the light, fruity and slightly sweet aroma of apple wood deep into the meat. We only stop when the cuts display a rich, reddish-brown color that signals they've been smoked to perfection.
Nutrition
*Percent daily values are based on a 2,000 calorie diet. Due to potential product reformulations, the most accurate information can be found on the product package.
Serving Size
1 Pan Fried Slices (14 g)
Vitamin A

0 %
*
Vitamin C

0 %