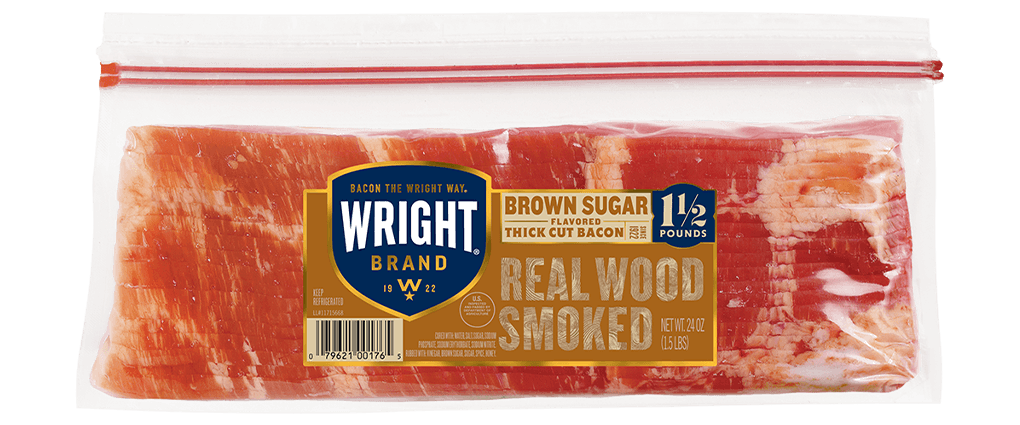 Brown Sugar Flavored Bacon
If sweet and savory is your thing, look no further than our Brown Sugar Flavored Bacon. First, we naturally smoke hand-trimmed cuts to perfection over hickory chips. Then, we apply a sweet brown sugar rub to complement the rich smoke flavor. The result is hearty, delicious and worth the extra effort.
Nutrition
*Percent daily values are based on a 2,000 calorie diet. Due to potential product reformulations, the most accurate information can be found on the product package.
Serving Size
2 Pan Fried Slices (15 g)