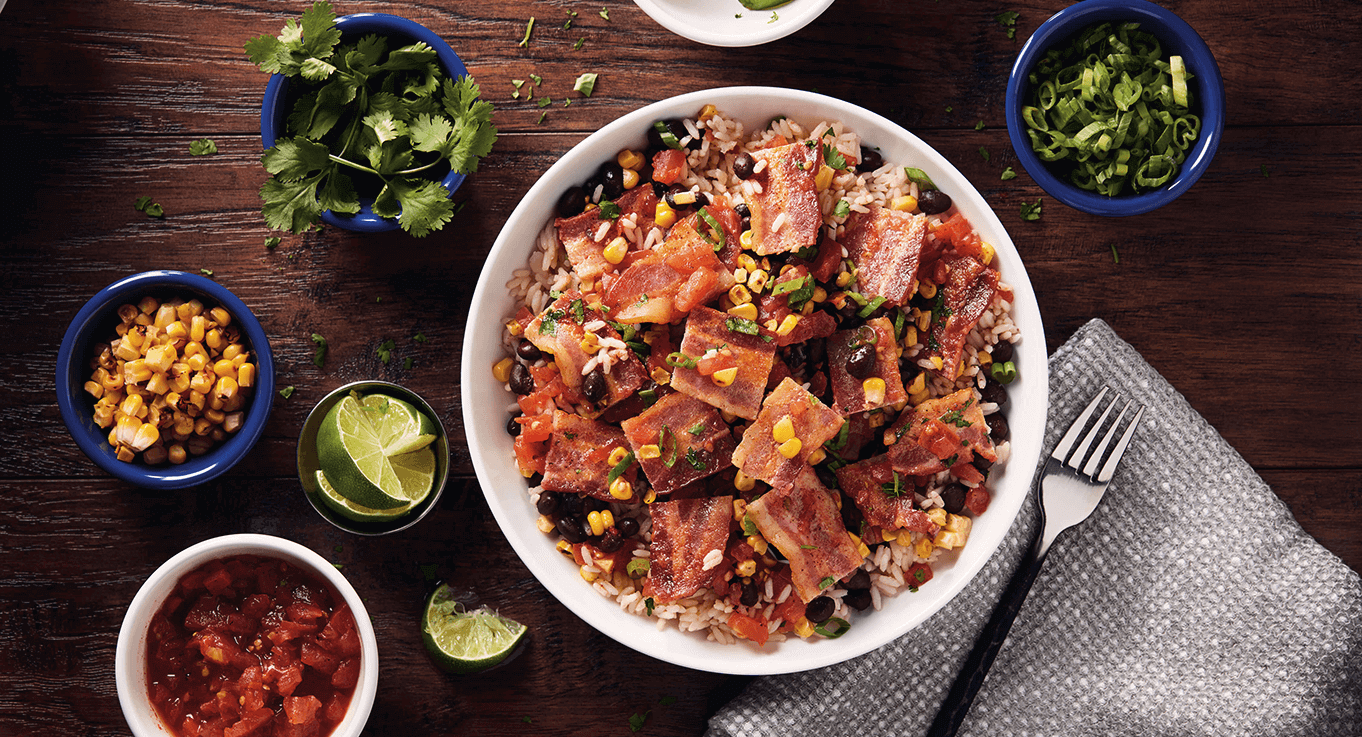 The TEX Bacon and Rice Bowl
Bold Texas flavors complement hickory smoked bacon with melted tomato, fresh lime, red chilies and cilantro. Serve the bacon with tender rice infused with bacon pan drippings, green onions, black beans, roasted corn and lime.



Ingredients
1.5 lbs. Wright® Brand Hickory Smoked Bacon
1 cup diced tomatoes
1 lime, juiced
¼ cup water
¼ teaspoon chili powder
¼ cup freshly chopped cilantro
2 cups dry white rice
2 tablespoons pan drippings
1 (15 oz) can unsalted corn
1 (15 oz) can unsalted black beans
¼ cup sliced green onions
1 lime, wedges
Directions
1. Cook the bacon according to skillet instructions, reserve pan drippings.
2. In the same skillet, add the tomatoes, lime juice, water and chili powder with the bacon. Let the tomatoes melt with the bacon until the liquid is reduced to almost nothing.
3. While the bacon is cooking, start cooking the rice according to package instructions.
4. Heat a clean skillet over medium-high heat. Add pan drippings with corn and black beans, cooking until roasted about 2-3 minutes. Finish with green onions and toss with rice.
5. Serve the rice in four bowls and top with tomato bacon. Finish with squeezed lime wedges.