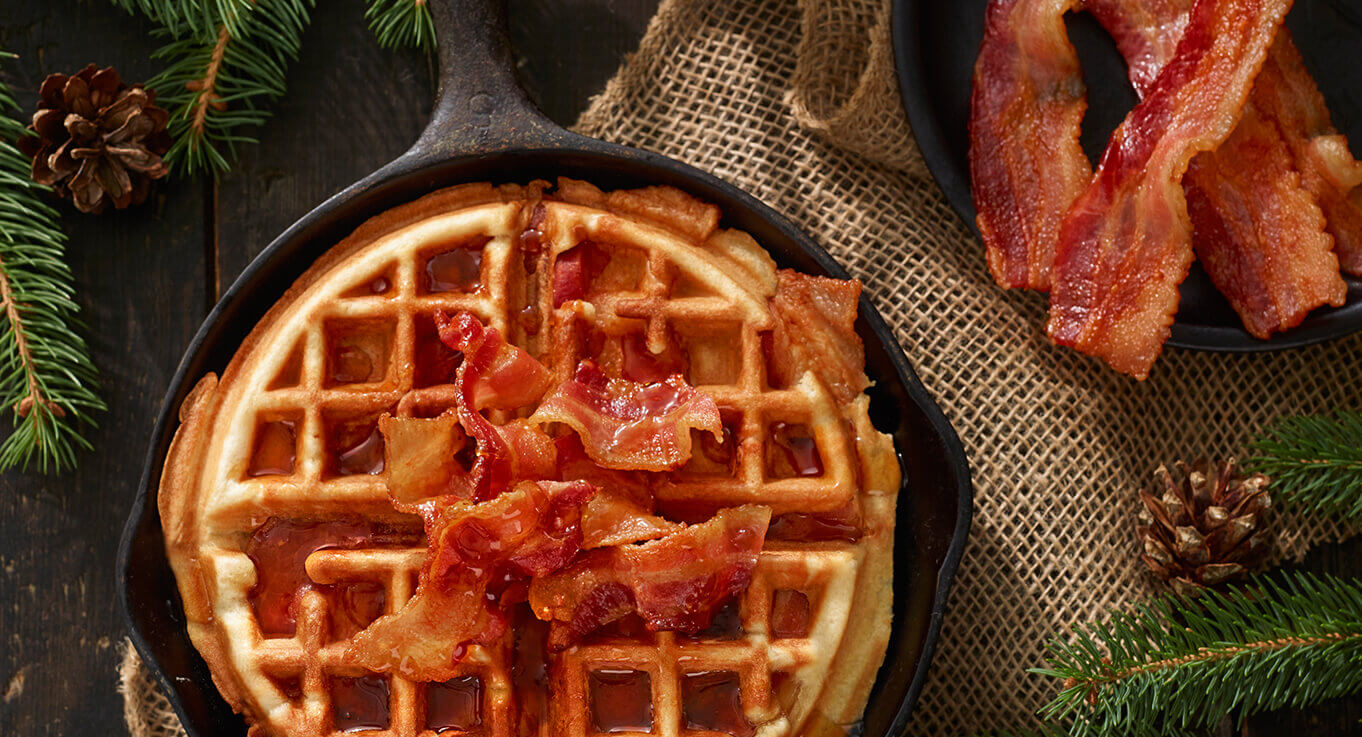 Maple-Flavored Bacon Waffles
We've made it pretty obvious that we think our thick, hearty bacon can fit in at every meal. But let there be no doubt that breakfast is bacon's true home. In our version of waffles, we put maple-flavored bacon straight into the batter, and infuse even more bacon flavor in decadent homemade butter to ensure bacon gets its chance to shine.  



Ingredients
1
Pound
Wright® Brand Naturally Hickory Smoked Maple Flavored Bacon
1
Tablespoon
baking powder
5 eggs
1/2
Teaspoon
vanilla extract
chive for garnish
Directions
1. Preheat a waffle iron; grease with bacon fat.
2. Whisk the flour, brown sugar, baking powder, baking soda, and salt together in a large bowl.
3. In a separate bowl, beat eggs, buttermilk, oil and vanilla together.
4. Fold the wet mixture into the flour mixture.
5. Add cooked bacon and stir, be careful not to over mix.
6. Ladle 1/3 cup of the batter into the preheated waffle iron and cook until desired texture.