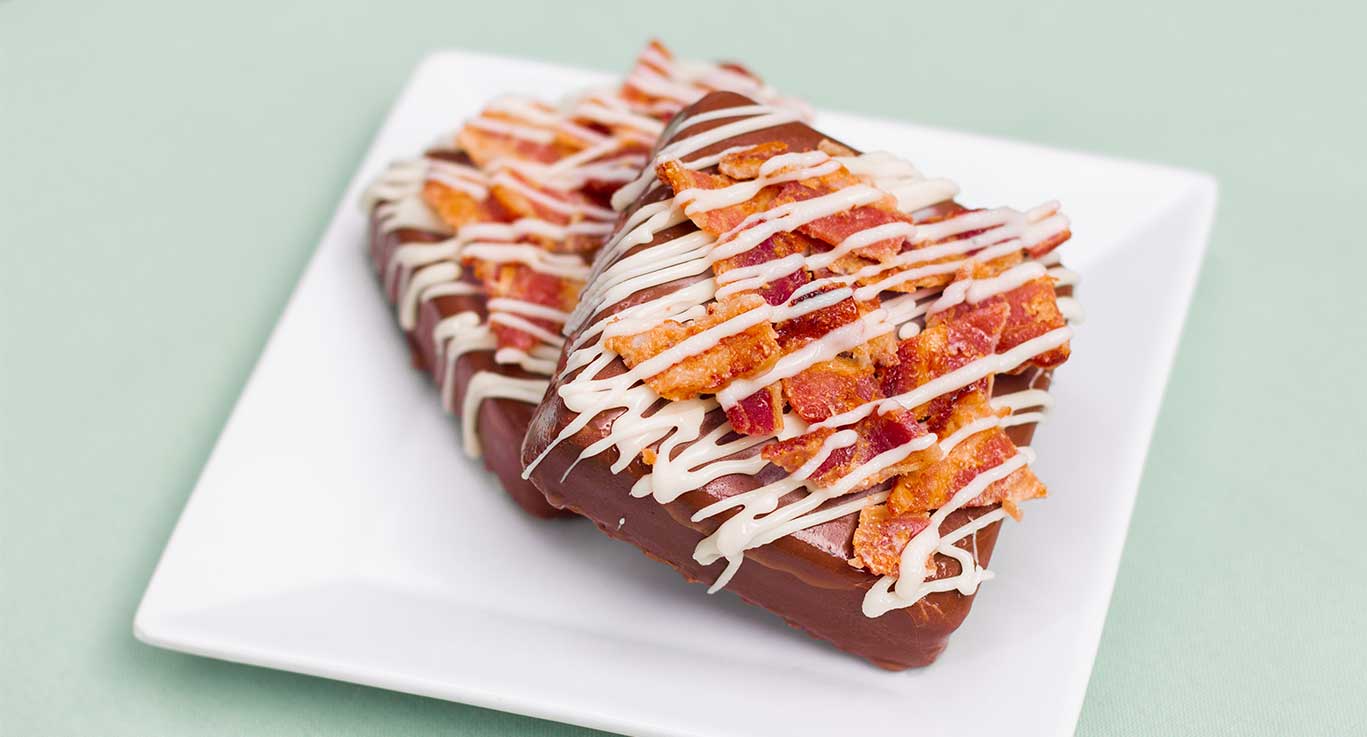 The Wright® Brand Klondike® Brittle
Use Wright® Brand Bacon to spice up every dish, even ice cream!



Ingredients
3
Tablespoons
white chocolate chips
1 Klondike® bar
2
Strips
of Wright® Brand Hickory Smoked Bacon, fully cooked and roughly chopped
Directions
1. In a bowl add 3 tablespoons white chocolate chips and microwave 20 seconds at a time mixing the chocolate at each interval until fully melted.
2. Place Klondike® bar on a small baking sheet and drizzle liberally with white chocolate. Add chunks of Wright® Brand bacon on top so they "stick" to the top. Drizzle more white chocolate on top to decorate.
3. Immediately place in freezer for 30 minutes, then wrap with plastic wrap and serve when desired.
4. Makes 1 Serving of Wright® Brand Bacon Klondike® "Brittle"