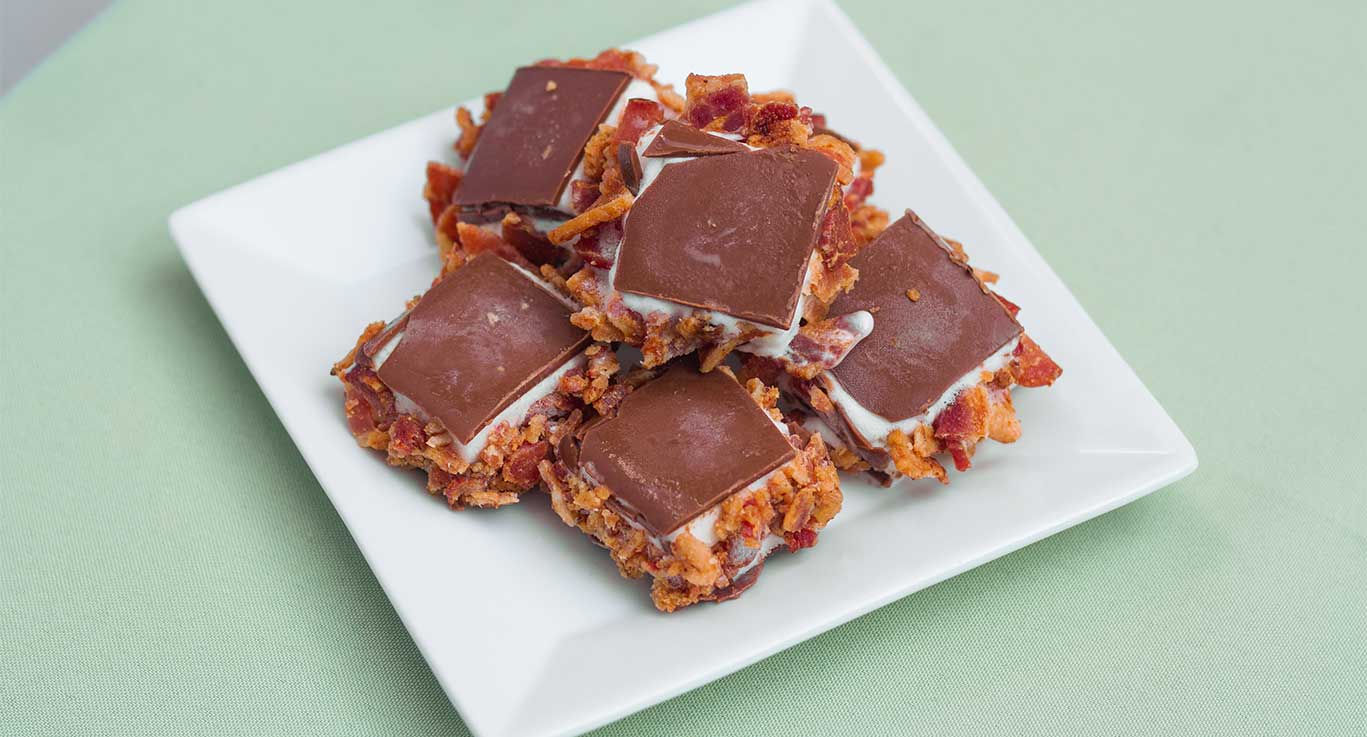 The Wright® Brand Klondike® Bonbons
Bite-sized treats that cure your salty and sweet cravings



Ingredients
2
Strips
of Wright® Brand Hickory Smoked Bacon, fully cooked
Finely
Chopped
1 Klondike® bar
Directions
1. Place chopped Wright® Brand bacon in a small dish.
2. Take a Klondike® bar and use a large knife to cut off the four edges. Now cut the Klondike® bar into four, right down the center and press each side of each cube into the bacon pieces.
3. Wrap in plastic wrap and freeze for at least one hour before serving like Bonbons.