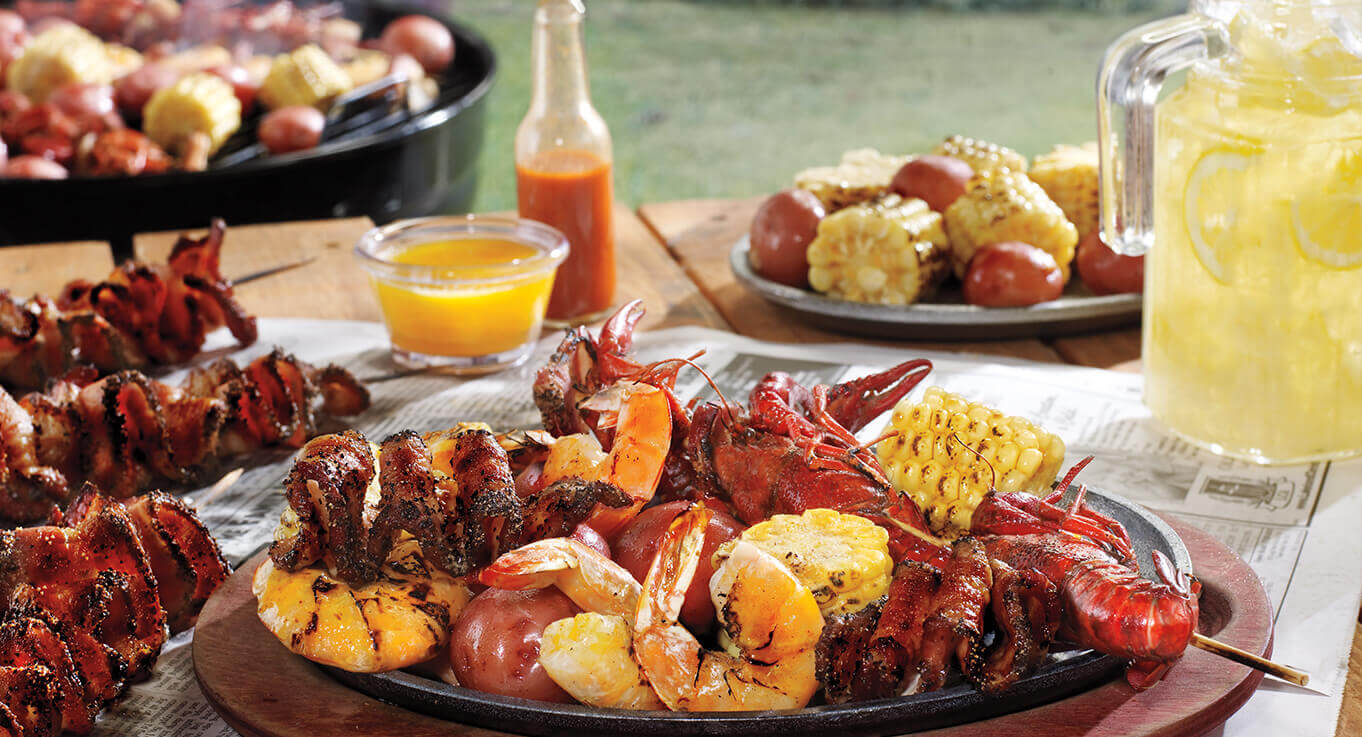 Bacon, Shrimp and Crawfish Skewers
It's surf and turf on our home turf: thick-cut bacon. The hearty flavor blends right in with Creole-seasoned shrimp and crawfish. Corn and potato provide a nice base for a buttery sauce with plenty of Creole bite. 



Ingredients
12 slices Wright® Brand Peppered Bacon
12 large shrimp, shell on
12 crawfish
Creole seasoning to taste
8 corn on the cob, halved
8 baby red potatoes, halved
12 wood skewers, 12", soaked
1
Tablespoon
crab boil concentrate
Directions
1. Preheat grill at medium heat.
2. Carefully skewer shrimp and crawfish, and season with as much Creole seasoning as you like.
3. Fold bacon accordion-style into cubes about 1" tall and stack onto a skewer.
4. Place bacon on the coolest area of the grill, turning until edges start to crisp. Reserve in a large mixing bowl and keep warm.
5. Season corn and potatoes with Creole seasoning. Place on the grill and cook until potatoes are fork tender and corn is cooked thoroughly. Reserve with cooked bacon.
6. Cook crawfish and shrimp until they reach an internal temperature of 145º F. Reserve in the large mixing bowl.
7. Combine melted butter and crab boil concentrate in mixing bowl holding bacon, crawfish, shrimp and vegetables. Toss to evenly distribute. Serve.