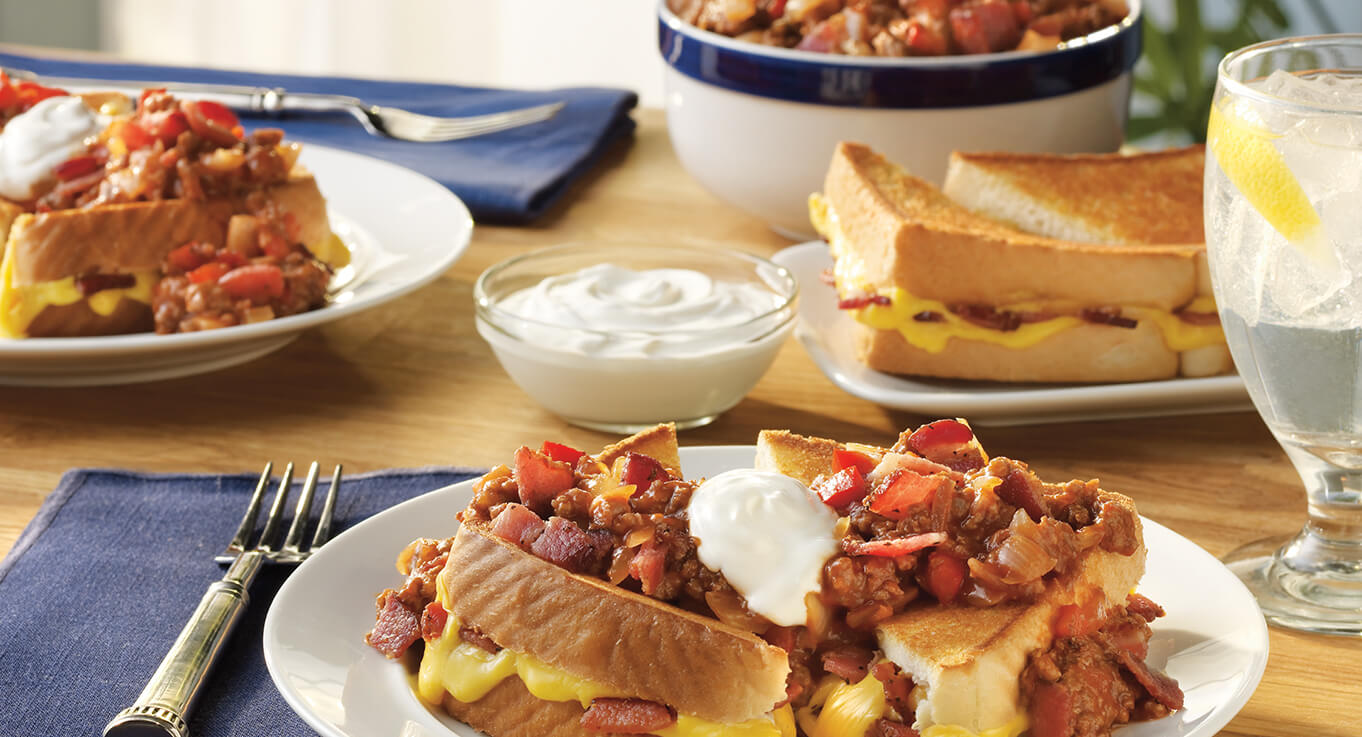 Bacon Grilled Cheese Sandwiches smothered with Bacon Sloppy Joe
We take pride in our painstakingly prepared slices of thick-cut bacon. We don't normally do sloppy. However, this meaty sloppy joe packed full of our smoky bacon and smothered on top of a grilled cheese sandwich, also packed full of bacon, makes us rethink our stance on sloppiness.



Ingredients
12 Slices Wright Brand Naturally Hickory Smoked Bacon, divided
1 red bell pepper, diced
1 medium onion, diced
1 12oz.
Can
sloppy joe sauce
8 slices white bread
8 slices American cheese
Sour cream to taste
Directions
1. Cook bacon until crispy. Allow to cool slightly, then crumble bacon into a bowl, and set aside.
2. While bacon is cooking, sauté the peppers and onions in a large skillet over medium-high heat until the onions are golden brown.
3. Add beef to the pepper and onion mixture. Stir until beef is thoroughly cooked.
4. Add sloppy joe sauce and ¾ of the crumbled bacon to beef mixture, let simmer.
5. Now for the grilled cheese sandwich. Place 4 slices of bread on a work surface. Top with one slice of cheese, ¼ of the remaining crumbled bacon and another slice of cheese. Top with remaining bread. Brush both sides of bread with melted butter. In a medium skillet over medium heat, cook each sandwich until browned on both sides.
6. Place grilled cheese sandwiches on 4 individual plates. Top with sloppy joe mixture and a spoonful of sour cream.